Our team consists of high performing professionals with an extensive international background. We show dedication and passion in every aspect of each project we are involved in. Our wide set of skills, eagerness to learn more and dive deeper into subjects to master projects we are handling, puts us ahead of competitors. We are always up to date with worldwide trends in tourism and marketing. Our clients say our outcomes are impressive – see more in TESTIMONIALS.
---
Every project that HERÍA undertakes is different. Depending on its characteristics HERÍA's team grows up to a greater number of individuals with specific backgrounds and those are: professional photographers, interior designers, social media specialists, strategists, graphic designers, etc. HERÍA carefully selects its team members to offer you nothing but the best.
MANAGEMENT TEAM:
---
Emilia Florek-Guerrero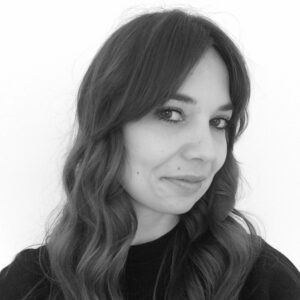 Emilia obtained a M.Sc. degree in International Business at the University of Economics and Business in Poland and a M.Sc. degree in Tourism and Leisure at MIB School of Management in Italy. She has an international professional experience, working for i.e. Epoque Hotels – boutique hotels collection in Miami, Zilbert Real Estate – ultra luxury real estate agency in Miami Beach, FL, USA. Emilia conducted numerous quality audits in hotels across Europe, i.a. for Accor Hotels. She is a luxury travel writer for the FORUM Magazine Canada. Emilia is also a Certified Happiness and Wellbeing Trainer by Happiness Studies Academy in New York. She loves to merge tourism with the science of happiness and wellbeing. Emilia is the Ambassador of Poland of Global Wellness Day – a worldwide, non-profit organization promoting wellness.
---
Magdalena Florek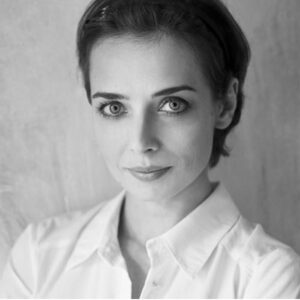 Magdalena is an Associate Professor at the Poznan University of Economics and Business in Poznan, Poland. Her professional experience goes beyond Poland, including Italy, Spain and New Zealand. She is a trainer, speaker and consultant in the areas of branding, brand experience and place brand strategy. She is Member of the Board at the International Place Branding Association and co-founder and Member of the Board of Best Place – the European Place Marketing Institute. Magdalena is also a member of Editorial Boards of numerous international journals, including the journal of Tourism and Hospitality Management. She conducts many workshops and co-operates with various public and private organizations.